If only Clarity were that simple....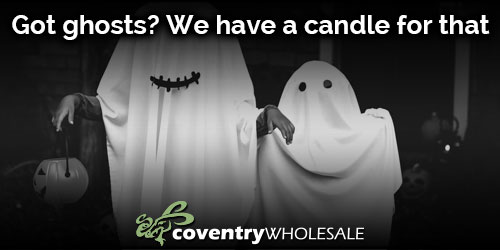 Many of you have been asking when the BS energy is going to take a break. We are happy to tell you, this is the week! Saturn is going direct on Wednesday and all stalls and lack of motivation are ending. Good 'ole Saturn brings us the discipline we need to get things done. Thursday is a great day for making progress in conquering your world. Be prepared for this day with your lists and plans. The weekend proves to be a bit of a downer because of four planets squaring off with each other. Jupiter square Neptune brings overly optimistic thoughts, and Mercury square Saturn can trigger depression and pessimism especially when the fantasy doesn't pan out. This is temporary, so don't panic or overreact. Burn a Chakra Magic Success candle to help you stay grounded.
Here's what you missed on CoventryWholesale.com / Type40sales.com this week...
Full moon in Pisces September 13, 2019
The Full Moon this month occurs in the sign of Pisces on September 13th. Pisces is difficult to maneuver because it is never clear about anything. Smoke and mirrors, confusion, and sometimes deception follows Pisces around like a dog with a bone. Also, Pisces is the sign associated with addiction.
---
Tap into Season of the Witch!
Share your Halloween Plan
With our 4 seasonal lines
World Magic Halloween & Hekate candles
Wicked Witch Halloween candles
Ghost Candles
Witches Brew candles, votives and oils
September and October are prime time for all of your magic makers; psychic senses grow, ancestors are calling, the seasons turn and we are ready to celebrate all that makes us deliciously witchy.
---
Indulge in a Magical retreat with Jacki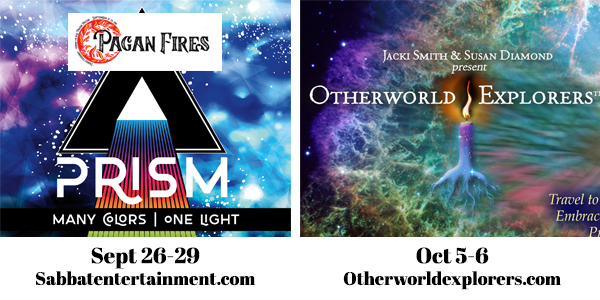 Sept 26-29

PRISM: Many Color, One Light and will highlight the unifying diversity in magic. Jacki is this year's ritualist. Her moving ritual filled with color, song, and laughter bring all of the colors of our soul together in a blast of love felt the world over.

October 5-6

This intimate setting in the Santa Cruz mountains is life-changing. Shed your worldly concerns and step into a magical playground with Jacki Smith and Susan Diamond. 2 full days of magical intensive hands-on experience and 2 bonfire rituals.